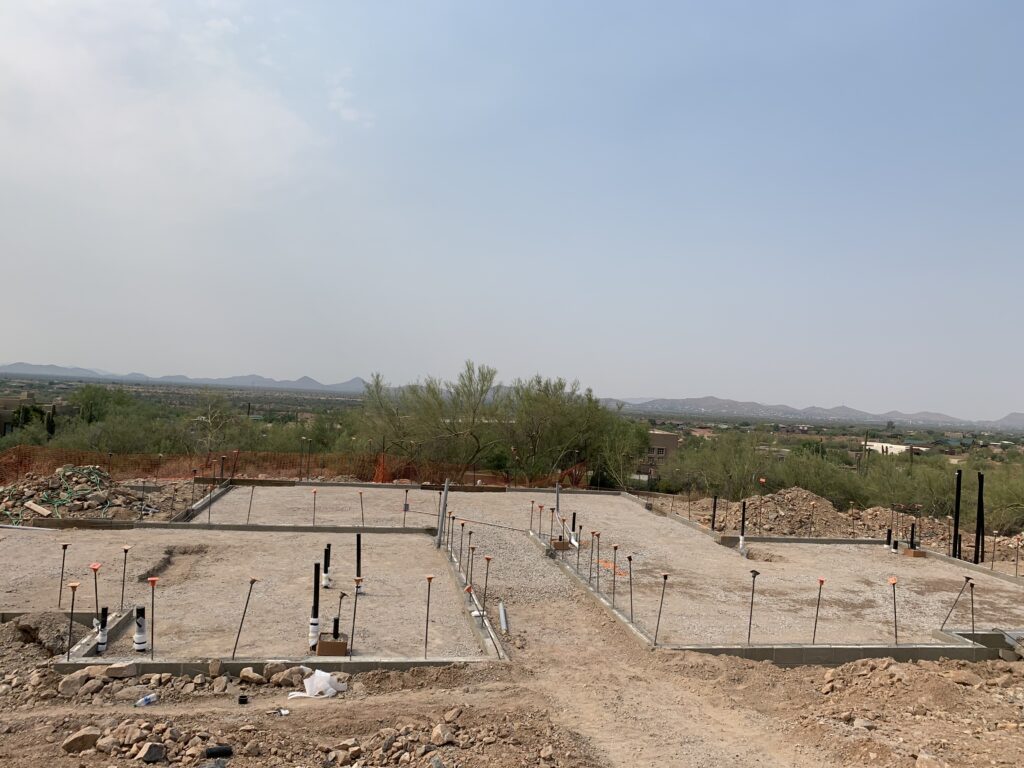 We are very excited to be building with a new, green, material on a custom home in Cave Creek, Arizona. Omni Block is an innovative form of cement masonry that is a substantial improvement to regular cinder block. Omni Block is exceptionally innovative because it is a re-engineered 'age-old' regular cinder block with unique cells that are easily filled with uniformly molded Expanded Polystyrene foam insulation inserts. The block itself has a heat lag design which along with the foam delays, disrupts, and redirects the heat flow perfect for Arizona's climate. Omni Block also insulates sound exceptionally, sound doesn't travel through it. The other benefit to using Omni Block is the array of paint colors
The trades and/or sub-contractors that interface with Omni Block understand that it is virtually the same as working with regular cinder block. Omni Block is a very cost-efficient, insulated, building material.
Omni Block insulation inserts are manufactured using safe, clean, non-toxic, and non-polluting processes, which in turn, result in a product that agrees with the environment, is sustainable, and adheres to green building principles. The raw material is a "by-product" of oil refinery waste. The block units are manufactured utilizing inorganic elements, which are in abundant supply and locally quarried.
In addition to Omni Block the homeowners have also selected many other green building materials. At August Building we believe in using cost-effective materials as well as environment-friendly materials. Stay tuned for more progress updates on this custom home.